Our Expansion and How It Benefits Vehicle Wraps and Lighted Signs
Franklin Sign Co. is thrilled to announce we have moved to a brand new location at 320 Premier Court #222, Franklin TN, 37067. With the growing demand for our high quality work, we recognized that we needed a larger space to satiate demand. While we will speak later on the multitude of new benefits our new space provides, for now let's focus on two very popular forms of signage that our expansion will directly impact: vehicle wraps and lighted signs.
What does our new space mean for our vehicle wraps? Having a large controlled environment to install a vehicle wrap is paramount. A controlled environment should be spacious, exceptionally clean, and free of dust and dirt to ensure the vehicle wrap adheres to your vehicle for beautiful and long lasting results. Not only is our new environment extremely clean, it is also climate controlled. This is another crucial aspect that will ensure your vehicle wrap looks professional and endures the test of time. If an environment is too cold, your graphics will be stiff and fragile, resulting in difficulties when trying to conform your vehicle wrap to the natural contours of your vehicle. If the environment is too hot, graphics are liable to become overstretched and will look like a photo you had blown up onto a balloon (not good). As always, Franklin Sign Co. utilizes the highest quality materials and relies on installation experts to deliver the highest quality product in Nashville, Franklin, and Brentwood. This expansion means we will be able to provide the same expertise and high quality material you've come to rely on in a space that is capable of meeting the demands of your ever-growing business.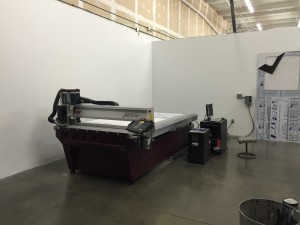 While we have been making energy efficient, low maintenance, highly attractive lighted signs for some time, we are now able to do so on a much grander scale. Our expansion into a much larger facility means more space to create our wide variety of lighted signs to help attract customers to your business. Where previously we were victim to the logistical restraints of a smaller space, we now proudly boast a location that is less a storefront and more of a warehouse! Our new location is capable of meeting the demands of any business big or small when it comes to creating your highly effective lighted sign.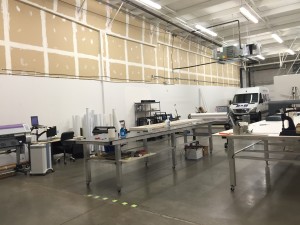 Come visit us at our new location to see our new space and how we can better serve Franklin, Nashville, Brentwood and beyond!
---